Wedau Sportschule
Germany's largest sports academy, the Wedau Sportschule is the perfect tour environment for serious football teams and sports groups. On site facilities include 7 football fields, 3 sports halls, tennis courts and meeting rooms. Located in the heart of the Wedau sports park in Duisburg, about 30 miles north of Cologne, the complex has years of experience looking after youth and professional sports teams.
Germany's largest pro sports academy

Top quality on site football pitches
Outstanding multi-sports facilities

Tennis courts, sports halls, massage room, meeting rooms
The Football Package
You will be able to hold your own training sessions, use meeting rooms for tactical analysis and enjoy professional coaching sessions on request, subject to availability. The sports complex boasts outstanding sports facilities including 6 full size grass football fields, 1 artificial field, plus smaller and mini pitches. There are 3 sports halls plus one specifically for futsal; gymnasiums, tennis courts, squash courts and weights rooms.
Travel
Packages are arranged with coach travel from door to door throughout. Flight tours are possible with flights available from the UK into Cologne and Dusseldorf. All football match and excursion transfers are included as required.
Excursions & Visits
Your tour package can be tailored to suit your requirements and can include various optional local excursions and activities, including Phantasialand theme park and Cologne.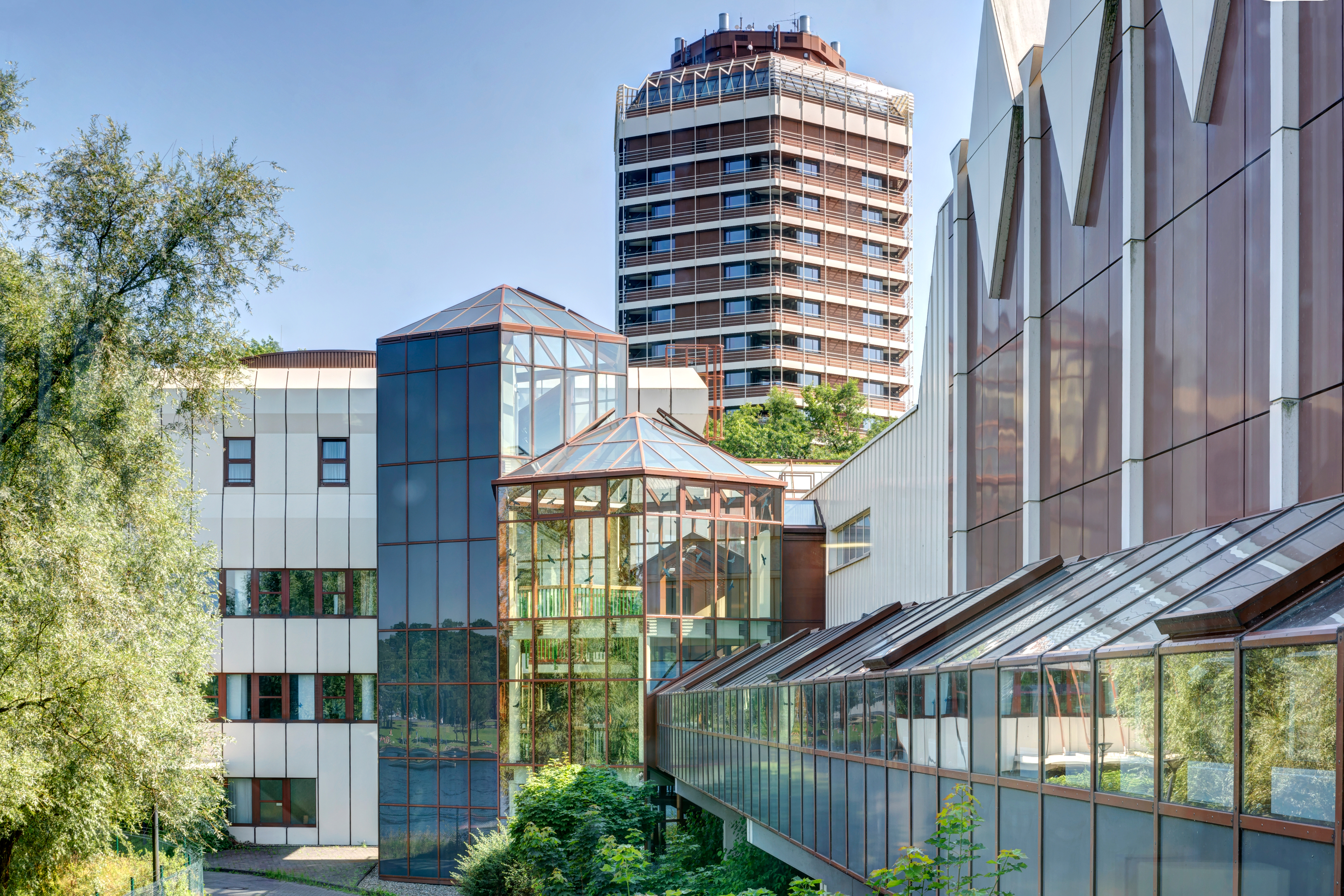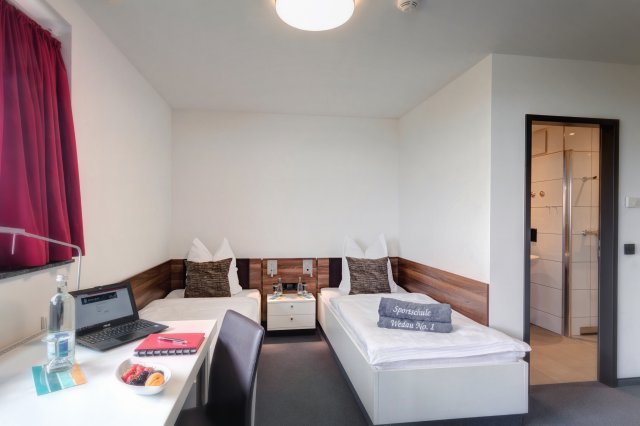 Wedau accommodation
On site at the Wedau Sportschule accommodation in comfortable en-suite twin rooms. There are about 400 beds.
Alternative accommodation is available within walking distance at the Duisburg sports park hostel for an excellent cost effective option.