Calella swim training camp
The friendly resort of Calella on the Costa Maresme near Barcelona has long been popular with British tourists and sports groups, and the Crol Centre here offers a superb training facility for our swimming groups. The heated outdoor Olympic pool is open year round, and as well as being just a stones throw from the beach, it's also practically adjacent to our recommended accommodations.
Outdoor 50m Olympic swimming pool

Warm weather training
Excellent leisure facilities

Fully inclusive packages
The Swimming Package
Here at Absolute Sports Travel we've been looking after sports teams on tour for 30 years now since way back in 1992.
Your swim tailor-made training camp package will typically include;
Choice of accommodation, and number of nights

Full board (breakfast, lunch, dinner) catering for dietary requirements

Swimming pool training sessions, typically twice daily

Land training sessions, use of gym, & fitness facilities

Flight or coach transportation with local transfers as required

Possible excursions and local entertainments

Meet & greet and local representation
Excursions & Visits
Your tour package can be tailored to suit your requirements, and can include various optional local excursions and activities.
Just an hour away from Barcelona, a sightseeing excursion into the Catalan city is likely to be a popular and exciting addition to your package.
Travel
Flights are also available into the region from a number of regional UK airports. All local transfers will be included for your tour.
Door to door coach travel can be a cost-effective option for larger groups for a swimming camp in Spain.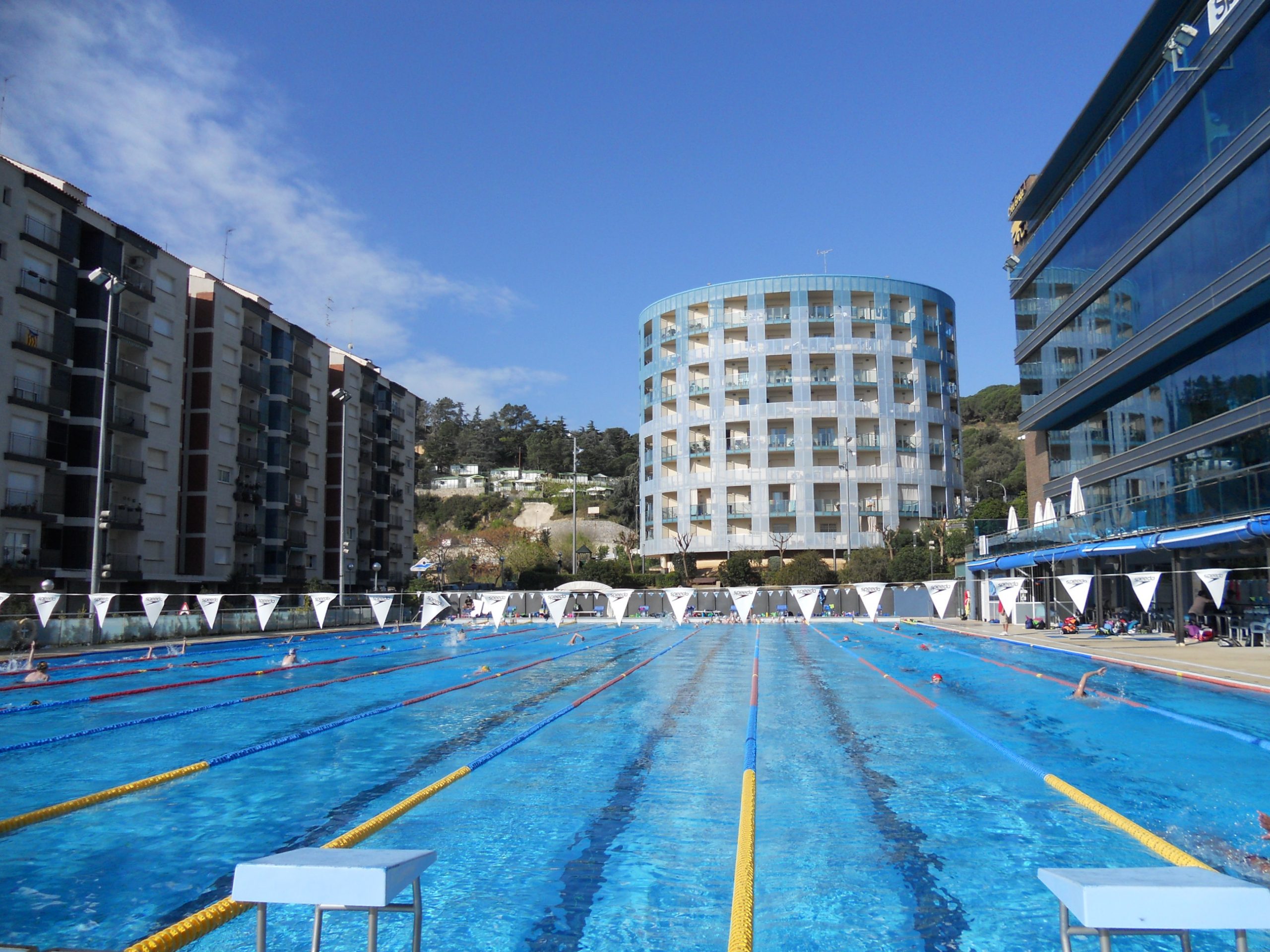 Calella
We have 3 star and 4 star hotel options as follows, both just a short walk to the pool:
Sant Jordi (3 star). This is a friendly hotel with comfortable en-suite bedrooms and buffet restaurant. The hotel management specialise in welcoming swim groups so you'll be in very good hands during your stay.
Sant Bernat II (4 star). Upgrade to this 4 star accommodation and you'll enjoy all the facilities of the Sant Jordi just along the road, with just a little more refinement. There's a very small pool, sauna, jacuzzi and fitness centre here too.
Other tours you might like