Absolute SportsSchool Festival, Millfield
Millfield is a name that is synonymous with sport and the roster of Olympians, National team representatives and professional sportspeople that the school has developed is quite remarkable. We share the belief that exercise and activity is essential to the wellbeing of students and that lessons learnt in the classroom transfer to the sports field and vice versa. Here's your chance to take your teams to Millfield and join one of our new Absolute Travel school sports festivals at this sensational venue and enjoy the opportunity to discover the brilliance in everyone on tour.
Festivals dates
Easter holidays + July activity week + October half-term holidays
Sports
Football + Netball + Hockey + Rugby + Dance
Age groups
Team groups welcome in years 7-11 inclusive (U11-U16)
Sports festival matches

Professional coaching session

Swimming and sports hall sessions

Movie night

Use of facilities for training and development

Teambuilding, briefings and more…
Destination Guide
Set in 200 acres against the backdrop of the stunning Glastonbury Tor, Millfield nestles in the beautiful Somerset countryside, in easy striking distance of Bath, Wells and the Cheddar Gorge. Escape with us to the West Country and you won't need to travel abroad to find an incredible sports tour destination. It's here at home. Featuring more than a dozen top quality grass football and rugby fields, water based hockey pitches, an indoor tennis centre, indoor and outdoor netball courts, dance studios, golf centre and Olympic size swimming pool, Millfield is a sporting paradise of unrivalled facilities, which your own school teams can now enjoy with us.
The Sports Package
An awesome combination of festival matches, professional coaching sessions, sports educational workshops and guest speakers await you in a packed programme of sports and recreation which your teams will love and will find richly rewarding too.
Football
The fabulous football complex is a short transfer from the main campus with up to 10 immaculate grass fields for the coaching sessions and festival matches.
Netball
We have both indoor and outdoor facilities available and our professional coaches and umpires will ensure a great netball experience here at Millfield.
Hockey
Train and compete on world-class facilities at Millfield. Enjoy playing on one of the new state-of-the-art water-based synthetic turf system pitches and shock pad system. Professional coaching and matches are included in your package.
Rugby
With a wonderful rugby reputation at Millfield, the jewel in the crown is the Gareth Edwards pitch. Built during the Queen's Silver Jubilee year and situated adjacent to the dining hall, its location offers a fine vantage point for spectators. The other fields - used for coaching and matches - are based down by the Mantell Pavilion.
Dance
With a newly laid sprung floor by specialists 'Harlequin flooring' the two dance studios provide an intimate setting for classes with the option of a performance in the main theatre for groups looking to impress.
Excursions & Visits
Enjoy a free swim session in the fabulous Olympic pool, a movie night in the campus theatre, a barbecue (weather permitting) or shopping in the designer Outlet Village. If you choose to extend the tour, you could also visit historic Bath, Wells, Glastonbury or an excursion to the Cheddar Gorge.
Travel
Travel in comfort and safety by luxury or executive coach from door to door, to include use for any local excursions and matches that have been built into your itinerary or choose a self-drive option.
Day 1
Morning journey to Somerset. Arrive in time for lunch (optional).
Check in to boarding house campus accommodation.
Afternoon field time for your own training and preparation.
Dinner. Evening sports education workshops and movie night.
Day 2
Breakfast. Sports programme including professional coaching clinic.
Lunch. Festival matches against other school teams on site.
Leisure time including swimming pool and sports hall session.
Evening dinner or barbecue. Guest speaker and presentations.
Day 3
Breakfast. Continuation of sports programme and free time.
Lunch. Checkout. Visit to Outlet village or Bath on the journey home.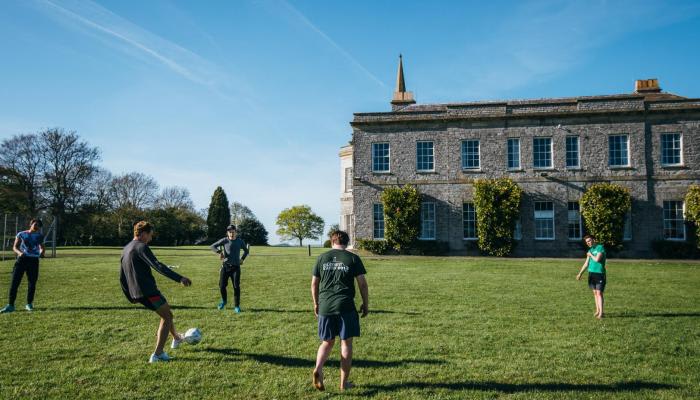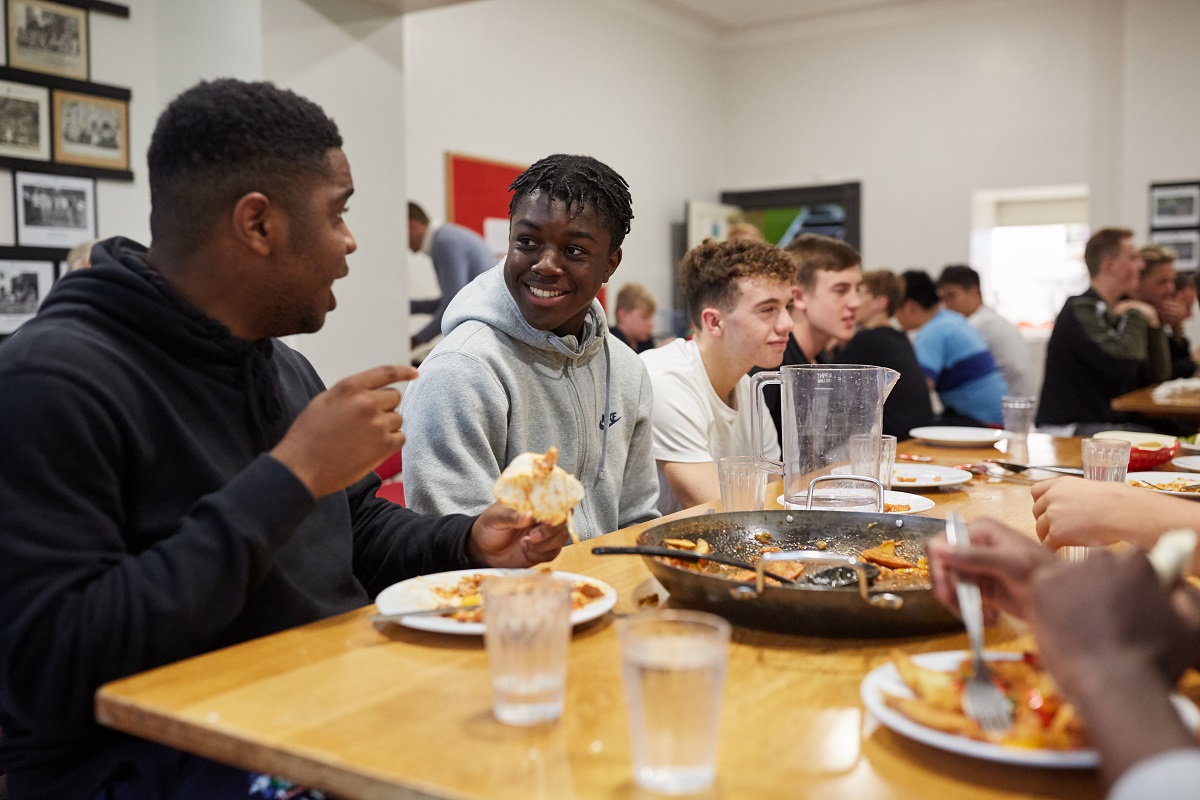 Millfield accommodation
Each school group will be allocated with your own boarding house (approx. 50 beds) on a sole occupancy basis, if numbers allow. Each house has its own kitchenette, common room and outside space. Excellent food, prepared for hungry sports students and staff alike is served in the superb restaurant, overlooking the Gareth Edwards pitch.