Barbados netball tours
This favourite Caribbean destination offers the perfect combination of sunshine, sand, sea and sport to satisfy netball teams looking for that holiday of a lifetime. As well as legendary venues and wonderful weather, you can also enjoy the fantastic Caribbean hospitality with the locals. A paradise for leisure activities, after your matches we can organise excursions including deep sea fishing, Jolly Roger Cruise and shopping. An awesome netball tour experience awaits.
Favourite Caribbean tour destination

Beautiful beaches, sun, sand and seas
Fantastic Caribbean hospitality

Catamaran Cruise, jeep safari island tour, and more..
The Cricket Package
There is top competition available for netball teams of all ages and abilities looking for the Caribbean challenge in Barbados. Tailor-made itineraries for school, club and university teams can all be organised on request.
Please contact our office for prices and a tour proposal.
Excursions & Visits
After your matches we can organise a programme of excursions and activities. A full time local Bajan tour guide will help you get the very most from your netball tour to Barbados.
Enjoy all the fun of the Caribbean including:
Catamaran Cruise; Jeep safari island tour; Boatyard Barbados beach activities; Iconic cricket venues; Shopping in Bridgetown; Beautiful beaches, sun, sand and seas.
Travel
Direct flights are available from London into Barbados with a number of scheduled and charter airlines. All your airport, sightseeing and sports transfers will also be included throughout your tour.
Adult groups and university teams can choose to make your own way through the region (by self-drive minibuses) or with a coach (for the transfers on your tour).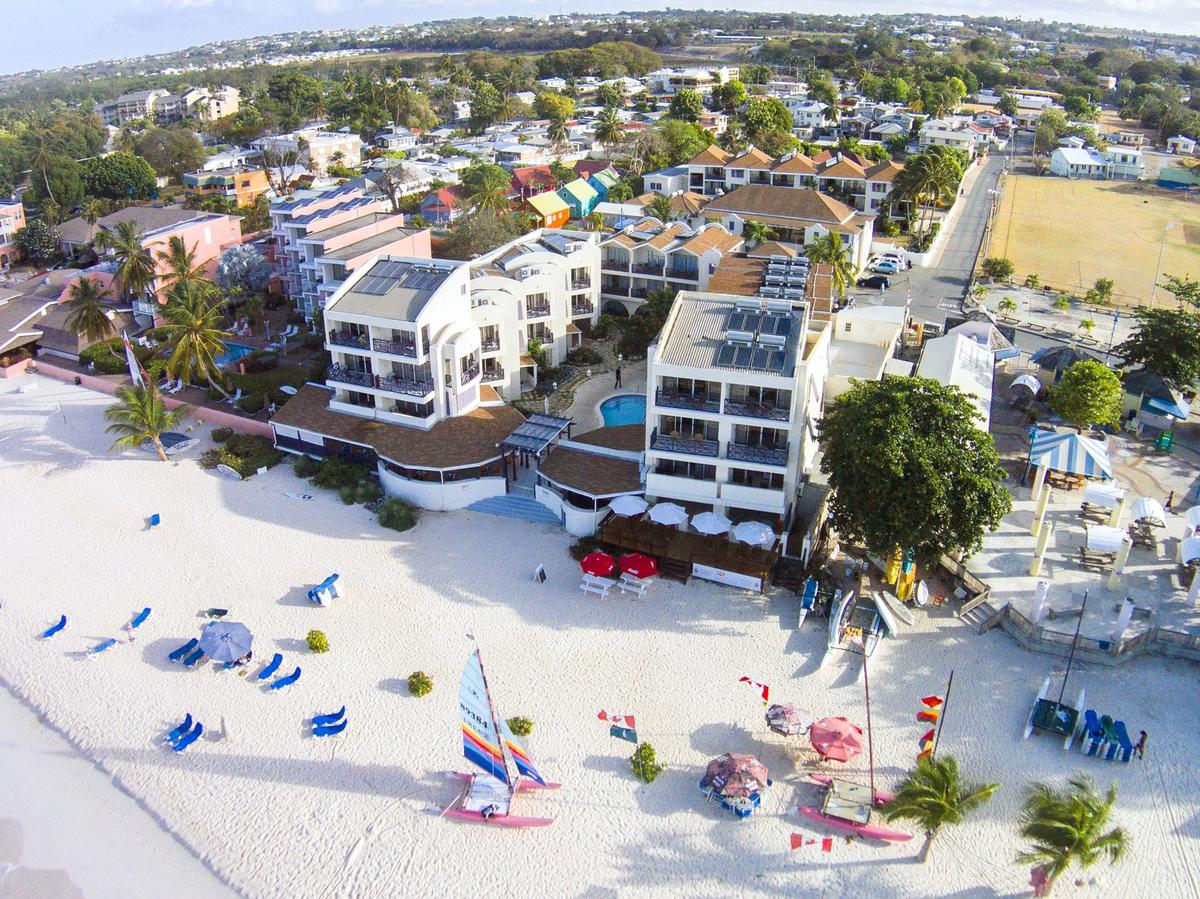 Barbados accommodation
Hotels include the popular Infinity on the Beach which is an ideal choice for school cricket teams on tour in Barbados. Located in the Lawrence Gap area in the south-west of the island, it's approximately 15 minutes away from the main town of Bridgetown. The comfortable accommodation here is perfectly located for the beach and the restaurants along the seafront and you can all relax by the swimming pool when you want to unwind.
There are a number of restaurants and bars within an easy walk of the hotels we feature.
Other tours you might like